The two New Zealand Strikemasters of Brett Nicholls are now bound for Blue Air Training in the USA. https://www.blueairtraining.com/
Read more >>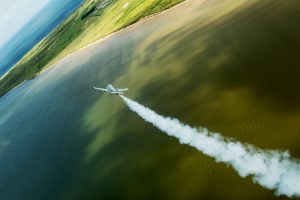 Strikemaster G-SOAF, 425 has displayed with smoke at numerous airdisplays. For 2017 G-SOAF will be joined by G-RSAF in Sultan of Oman Air Force colours.
We have displayed at Llandudno, Blackpool, Birr ROI, CPOP, Weston Castle and Bray ROI, Carfest North, Herne Bay, Newcastle NI, Portrush, Rhyl, Skyfest Tralee, Shoreham, Leuchars, Southport, Welshpool, Weston Super Mare and Flight Fest Dublin to name a few.
NWMAS Ltd will be available to display at your airshow using a Strikemaster fitted with a full smoke system, with more noise and resonance than a JP and the visual impact of smoke, e-mail or call to see if we are available. 
Read more >>
We are supporting APEM Ltd with the maintenance and Continued Airworthiness Management assistance of their fleet consisting of one BN2A-20 and two Vulcanair P68's.
Read more >>